Apart from exotic cars like Lamborghinis and Ferraris, Limousines are probably one of the most luxurious cars in the world. One can never go wrong with a limo. That is why there are numerous companies all over the world that offer limousine rental services. Nothing makes a bigger statement than arriving at a big function in a limousine (unless someone lands in a helicopter). It immediately sets you a class higher than your peers. Before you quickly jump on the idea and go and hire one for no apparent reason, here are some of the services you should expect to get.
Prom Service
Prom is most certainly one of the most important events in a teenager's life. It is like a rite of passage that symbolizes a transition from one stage in life to another. It's only natural that you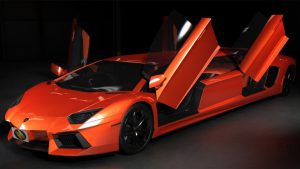 would want to arrive at your prom in style because the memories you make there will last a lifetime. Limousine rental services recognize this need and therefore they offer a package that will ensure you get treated like the king or the queen of the night.
Weddings
Weddings have always been a show of everything fancy. From the cars to the cakes, dresses, suits and lifestyle, everything has to ooze class or affluence. After all the necessary decorations and preparations have been done, a sleek limousine is always the cherry on top. All the relatives and guests can arrive in their automobiles no matter how expensive but the moment the limousine carrying the bride arrives; it trumps all other mega-entrances. Not forgetting the personal chauffeur who is there to drive and open doors for you all through your special day.
Business or Corporate
Imagine having all your office at the back of your car? That is the beauty of hiring a limousine for corporate purposes. If you have a tight schedule and you need to rush from one meeting to another, a limousine will ensure that you make it there on time and still have some to spare for all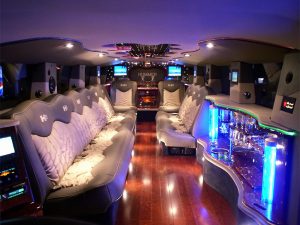 your paperwork and crazy deadlines. The company can offer you a limo that has the necessary office setting to make your work easier.
Private Romantic Getaway
If you have ever been inside a limousine, you are fully aware that it is one of the most romantic settings. Most of them are fitted with bright, multicolored neon lights, cool music and plenty of champagne to leave a whole club staggering. In case you are running out of ideas on how to make your significant other feel special, hiring a limo and taking her on a sightseeing adventure might just do the trick. One thing for sure is, your most memorable moments will be spent inside the limo as opposed to outside.
Companies keep on finding new services that require a limo. People are also coming up with new ideas that may require the services of limos for enhancement. No matter what the case is, limousine services have definitely brought more joy to many people's lives.