Driving is fun. Most people prefer driving themselves to their various destinations as they get to enjoy the comfort of the driving seat and the thrill of driving especially for those who own sleek German machines. However, certain occasions require you to just relax in the backseat and get driven around like a boss. This is why Limousine renting services are very popular. Some big events require you to arrive in style and astound everyone. What better way to do this than to arrive in a 28-feet long car that screams class in every single way? If you are still not convinced, here are more reason as to why you should take it into consideration.
Good for Weddings
Imagine you are having a wedding and there are hundreds of cars all over the church, the reception and your driveway. Hiring a limousine can ease the space and congestion without messing with anyone's comfort. In fact, the comfort of each person will be improved since limousines are known to be very luxurious. If one limo carries ten people, it means that you would have saved a 10-car space for every limo. 5 hired limousines will save you the agony of 50 cars hooting and honking all over on your special day.
Brings People Together
Hiring a limousine is the best way to bring family and loved ones together. Whether you are going to an official event, a party or vacation, you can gather your whole family into one limo and catch up on one or two things as you enjoy each other's company. This also works for families that have been apart and have little time to spend together.
Saves Time and Money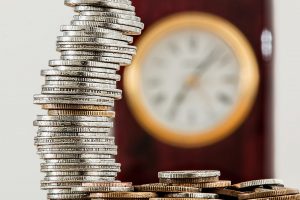 There is nothing more annoying than arriving at a function early and having to wait for all your family and friends to arrive. Most of the times, it is never their fault. It is usually due to traffic or other unavoidable circumstances. Hiring a limo ensures that you all leave together with no one left behind. It is also a lot cheaper for all of you to use a single limo than each and every person to look for their own means together to get there. It is even more expensive if each of you has his or her own car and you have to add up all the fuel cost.
Parking
Parking has always been a big issue especially in big events such as weddings, parties or concerts.  If you are lucky enough to leave early and beat the traffic, you can be among the few who end up with a good parking spot. The good thing is, when you hire a limo, you don't have to worry about that. Limo services ensure they drop you at the doorstep and later on pick you up at the same spot at the agreed time.
At first you may not see the benefits of limousine services but once you become a frequent user, you will realize that more and more situations in your life are becoming easier and less stressful. All it takes is a leap of faith.