Limo Services is a major business in all the major cities in the world. Numerous entrepreneurs have made millions out of it and others keep cropping up every day. It may seem like a sure way to get rich but like every other business, taking the first step is always the hardest. Even before you get the capital, the license and the manpower required, you still need to be well-informed about the business and not just dive in blindly. A lot can be accomplished through intensive research but here are a few things that should be at your fingertips
Types of Limousines
This is a no-brainer. You cannot go around leasing automobiles to people yet you are not even aware what make they are. You should take the time to sit down and learn about the different types of limousines. There are so many interesting facts that will blow your mind. Learning these

facts will help you know what limo suits what occasion and also the amount of money to be charged for every service. Make sure you don't end up leasing a stretch limousine to a bunch of party-goers who want to throw a bachelorette party for one of their friends.
Insurance Policies
This is very important if you want to keep your precious fleet of vehicle around for a long while. Accidents are bound to happen whether big or small. A client may cause some serious damage to one of your limos or steal something of great importance.  A more severe case like a road accident or a missing limo might happen and you should always be prepared with the right tools and skill set required to handle these situations. Insurance is what will determine whether you will be in business for ten months or ten years.
Chauffeur License
Your limos are definitely not going to drive themselves. You will need to find loyal and trustworthy personnel whom you can entrust with your vehicles on a daily basis. The Chauffeurs will be the guardians of the limos. Once they have finished rendering the necessary services to the clients,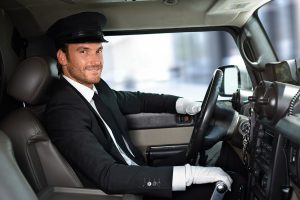 they have to make sure that the vehicles are clean and in good working condition. You don't need a case where a chauffeur disappears with a car and you have no idea or means on how to track them down. A chauffeur license will help you determine whether the person you are hiring is a legitimate citizen who has no criminal record and performs well in a working environment.
The best way to start a limo service is by having a mentor. It will be much easier if you find a person who has been in the business for at least five years to guide you through your every step until you are steady on your feet. This way, you will be able to learn from their mistakes and grow faster instead of making the same mistakes on your own and growing slower.