Limo services are meant to be more expensive than every other regular car hire services. They are more exclusive, comfy and pay great attention to detail. Some of the richest people in the world are known to use limousines to move from one place to another. Even the President of the United States has his own. The good thing about limousine services is that they have found a way to come up with some cheaper services that enables the average Joe to get a taste of the luxury. Some of the most popular ones are;
Prom
Kids nowadays take limo rides to prom. It does not get any cheaper or easier than this. With just a few bucks, kids can have the service of a fully-furnished stretch limo, complete with fiber optic lights, plasma screen and hi-fi music system, a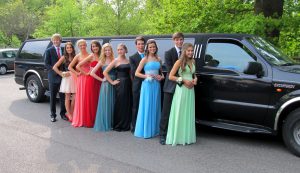 n assortment of refreshments, a sunroof and a chauffeur for the night. They get to be dropped and later on picked at the doorstep as the whole school watches. What a perfect way to impress your prom date.
Local Transportation
Taking the bus, the subway or a cab may seem as the cheaper, easier way but renting a limo may be even cheaper especially when it is a group of people. A good example is when you and your friends are heading to the airport to take a flight or coming from the airport. Hiring a limo will ease the struggle of having to chase down a cab with your entire luggage and having to tolerate all the madness in case of traffic. Once you board a limo, you can relax and enjoy the plasma screen and cool music until you reach your destination.
Weddings
Weddings don't have to be that expensive. Incorporating a limo in the whole program may be as simple as having it drop the bride at the location, picking up the newlyweds and driving them to the reception and later on taking them home. It might end up being cheaper than you and your friends hiring for a night out or a group of kids from different locations hiring it for prom. All you need is a simple stretch limousine that is comfortable enough for two.
Bachelor or Bachelorette Party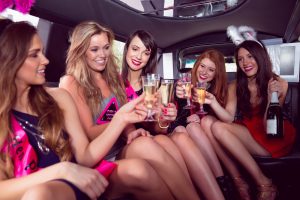 Organizing a Bachelor or Bachelorette Party may be a daunting task for the best man or the maid of honor. So much is required of you and you have to deliver all from the decoration to the booze to the entertainment. Luckily, a limousine has all these features pre-installed. If it's decoration, limousines holds the gold standard, if it's entertainment, limousines have a music system like no other and numerous plasma screens to go around. Drinks are a specialty when it comes to limos since most of them are furnished with a full-sized bar. Once you hire a limo, you would have covered all the requirements and expenses.
Limo services have proven that you don't have to be rich in order to have fun. It is all a matter of perspective. With a close group of friends to chip in and help from time to time, there is nothing you won't do or afford.